2017 Title Family
Rod McCoy (aka Rod Onyx)
American Leatherman 2017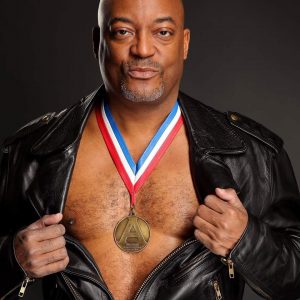 Photo courtesy of Flash Onyx.

A native New Yorker, Rod is the co-founder of the ONYX Mid-Atlantic Chapter, where he served first as President, and later as Pledge Master. Rod has also moderated and presented for a variety of programs and events, including DC Leather Pride; Black Rose; the Master/slave Conference; Kink U; Detroit Leather Expo; and BlackOut, ONYX's annual run.

Rod earned his first title as Leatherman of Color in 2011; his platform during his title year was Embracing Difference and Diversity. Rod is also an alumnus of the MTTA 2008 Masters' Training. He has previously served as a judge for the 2012 Leatherman of Color contest, the 2013 Mr. Maryland Leather contest, the 2014 Twin Cities Leather contest, the 2014 Tri-State Leather contest, the 2018 Atlantic States Leather contest, and the 2018 Minnesota Leather Pride Contests.

Rod is very proud of winning the Pantheon of Leather Northeast Regional Award for 2014. But above all, he is honored and humbled to serve the Leather community as American Leatherman 2017. Rod's kink fetishes include spanking, ass play, flogging and fisting.
---


Jackie Thompson
American Leatherwoman 2017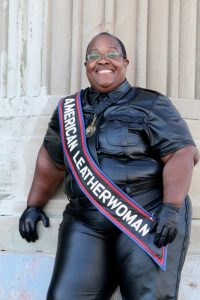 Photo by Corey Brent Photography

Jackie is often the quiet one but the first one into any dark corner...usually to stir up trouble! Her philosophy is to have the most fun possible and get as many people to join in.

As your current American Leatherwoman, Jackie continues that belief with a platform of fun and fucking. So ask her what her newest project or event is; You won't be disappointed.

Jackie is an active member of the Highwaymen TNT of Washington, DC and is also the owner & artist behind "Tread Paddles".