The Next Decade of Service
For over thirty years, American Brotherhood Weekend (ABW) and its titleholders have served the broader LGBTQ kink and fetish community with dedication and enthusiasm through volunteering, fundraising, judging, and more.
Our annual family reunion allows us to reconnect and celebrate one another and welcome new members into the family. ABW is filled with excitement, camaraderie, and fun; surrounding the competition for the titles of American Leatherman, American Leatherwoman, and American Leatherboy. NEW for 2022 - we will be offering four educational sessions and more opportunities to socialize with participants
The role of the American Leather Family titleholders are special in that they are expected to serve the community during the title year. Each titleholder is to act as an inspirational communicator capable of effectively raising funds, speaking, or volunteering for worthy causes and organizations relevant to the LGBTQ community.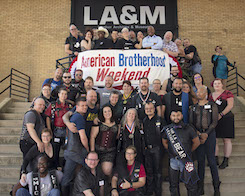 Attend
Join the family and celebrate with food, drink, and entertainment all while helping raise funds for the LGBTQ community.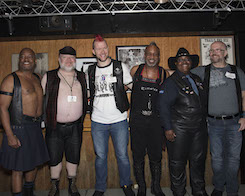 Compete
Meet new people and travel all while giving back to the LGBTQ community through random acts of service.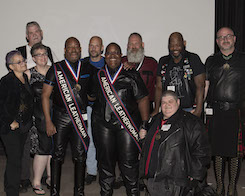 Sponsor
Your sponsorship allows us to continue the mission of ABW - service to the community - while promoting your business.