2016 Title Family
Doug Kuhn
American Leatherman 2016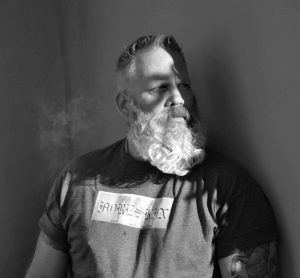 Mr. Doug Kuhn, American Leatherman 2016, is originally from Grosse Pointe, MI. He received his B.A. from Washington and Lee University in Lexington, VA. After college he packed up his car, stuck a pin in the map and headed west to Phoenix, AZ where he has lived for the past 30 years. Professionally he has worked in many fields and is currently Sr. Database Developer for a company that develops software for blood banks.

Doug has been active in the Phoenix community as a member of Bears of the West, Arizona Men of Leather, and Arizona Leather Bears and Cubs. He even played rugby for a year with Phoenix Storm RFC. When Arizona passed prop 107, Arizona's marriage amendment, he got involved in grass roots political activism and helped start Human and Equal Rights Organizers (HERO). While predominantly focused on LGBT rights, HERO worked with other groups when their rights were being infringed upon believing that until everyone has equal rights no one does. Doug remains a strong ally and advocate for everyone.

As a Daddy, Doug is extremely protective of everyone in his family and wants everyone to remember that being Safe and Sane/Risk Aware includes having a way out of a situation if things get bad and having a good personal support system in place.
Doug has been with his partner Lee Walters for 13 years. In 2015 he met their first boy who finally allowed him to embrace his inner Daddy. This led to him to compete for and win the title of Southwest Leather Daddy Bear 2015 which then led to ABW and the 2016 American Leatherman title. This past year pup Tusk (Mr. Phoenix Leather 2015) kept following them home so they decided to keep him.
---


Steph Sanders
American Leatherwoman 2016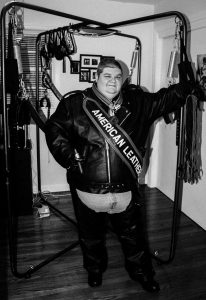 Steph Sanders was born and raised in South Florida, but currently resides in Charleston, SC and identifies as a butch dyke and Daddy. She is most often found causing shenanigans on the back patios of gay bars, smoking cigars and drinking coffee, or corrupting the innocent in some other way, shape, or form. If you can't find her there, she is probably out somewhere volunteering, or in a corner under some girls skirt and will be with you momentarily. A proud member of the Hedonist Society.
---


Steven
American Leatherboy 2016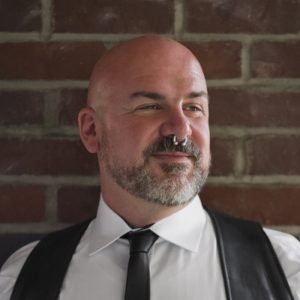 Steven got his start in the leather community in the early 1990s when he stumbled into a leather bar. After that night, there was no stopping Steven. He joined Tarheel Leather Club and started attending events on the East Coast soon joining GMSMA and Atlanta S/M Solidarity. In late 1997, Steven moved to San Francisco and soon after met his SIR. Steven and his SIR moved to Southern California area in 2010 where Steven has become active in the local leather community. He entered his first contest, Mr. Regiment Leather, in the fall of 2015 where he placed 1st Runner-up. Steven was the Marketing Director for Los Angles Leather Pride, which produces the Mr. LA Leather Contest, from 2015 through 2016. Further, Steven is the past President of the LA Boys of Leather, an organization dedicated to helping boys network and learn. In 2020, Steven became the owner and producer of American Brotherhood Weekend. Some of Steven's favorite hankies are yellow, black, grey, red, hunter green, navy, and light blue.