2010 Title Family
Louie Pacheco Saenz
American Leatherman 2010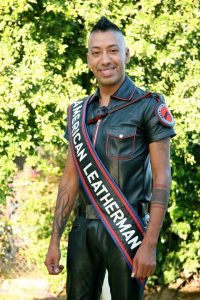 Louie Pacheco, American Leatherman 2010 is originally from Nicaragua, and currently considers Los Angeles to be home.

Prior to winning American Leatherman 2010 he was elected to server as the first official President of the Los Angeles Band of Brothers in July of 2010, and was elected by to serve on the Board of Christopher Street West in September of 2010. Louie professes his involvement with the Leather Family / Community has truly changed his life forever.

As the former Mr. Christopher Street West 2009, he has worked in the community including sponsoring several events benefiting the Tom of Finland House in Losa Angeles.
---


Bryan Teague
American Leatherboy 2010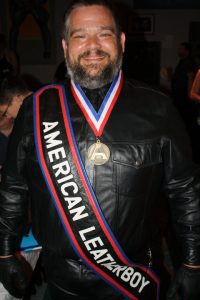 Bryan Teague, American Leatherboy 2010 is originally from Washington, DC and currently lives in San Diego, CA. He has been collared to his Daddy since 1994 and has owned his puppy Scooby since 2009. He's been involved in the leather community since 1990, and actively works with San Diego Leather Pride, The Leather Realm at San Diego Pride, and The San Diego League of Gentlemen. He is also a co-host of the Friday Beat and Greets, a monthly social educational event open to people 18 and up.