2000 Title Family
Dean Ogren
American Leatherman 2000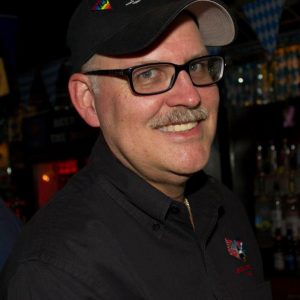 With over 35 years in the leather community you might think that Dean has done it all, and you would be close to right, but he is not done yet. In addition to his activism & fundraising projects, Dean's pride and joy is his work with the leather community's contests. In addition to holding the title of American Leatherman 2000, Dean has served as a member of the IML team for 27 years ending his time with them in 2017 after the first year at the Auditorium Theater. He had worked as the Show Director for the last 8 years he was on staff, and worked in venues such as, The Vic, Park West, The Congress Theatre, The Chicago Theater, The Arragon Ballroom, The Harris Theater and the Auditorium, as well as Ballrooms at the Hyatt, Palmer House and Hilton Hotels. He is the current owner/producer of American Brotherhood Weekend, held annually in Chicago. Dean has judged regional and international contests including International Mr. Drummer, Mr. Louisiana Leather, and Mr. Midwest Leather. Dean's community service work has been honored by the Chicago Gay and Lesbian Hall of Fame, Open Hand, and in 2009 received the Jon-Henri award for community service and activities. He is a proud third of LIP Service Productions, with George Hester and Karen Morris and now in Semi-retirement in Chicago, he hopes to find some work to keep him busy and find him some more time with his beau Steve where the wind and snow does not blow during those long Chicago winters. But for now, Chicago is the base of his operations with his cats Patty and Simba.

---


Paula Smith
American Leatherwoman 2000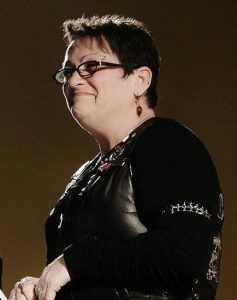 Paula Smith held the title of American Leatherwoman in 2000 and has remained active with the ABW family since. In the year 2000, Paula was instrumental in co-founding Coastal Leather Allegiance of Wisdom & Service (CLAWS) of Myrtle Beach. She has served as past president for Trident Knights of Charleston, SC , was former scribe for Southeast Conference of Clubs, and holds honorary memberships in Leather Central of Pittsburgh as well as Trident Knights of Charleston, SC. In 2000, she won both the Southeast Regional Pantheon of Leather Award as well as Woman's Choice Award and was nominated for Woman of the Year.

She has had the pleasure to judge numerous events throughout the nation over the past years as well as emceeing a few here and there. Her most recent undertaking was graduating nursing school at the age of 46 and then completing her bachelors of nursing degree last year at the age of 50. In the past four years she has worked as a transplant intensive care nurse, worked in Hospice and most recently has been in charge of an outpatient oncology treatment clinic. In addition, she is enjoys spending time with her daughters and 9-year-old granddaughter who all live in the southeast. Living a clean and sober life has remained at the top of her list for the past three years and has changed her life significantly.