JUDGES & TALLY MASTER
NOTE: ABW30 has now concluded. The content below pertains to that event, held in 2019. Please check back in mid-2020 for details on ABW31!

The selection of the American Leather Family is a sacred duty. The producers of American Brotherhood Weekend are pleased to announce the Judges and Tally Master for 2019!

JUDGES

Caro
Dayton Beach, Florida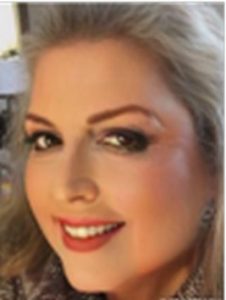 A native of Washington, DC who became bicoastal, Caro's involvement with the leather community spans decades. She's been an educator at hundreds of events in the US and Canada, a keynote speaker, an emcee, a title holder (Ms. Olympus Leather 2005), a co-founder of a contest and an organization (the Women's International Leather Legacy Contest, and Women in Leather International), and has been honored to receive the Pantheon of Leather, President's Choice Award (2007), and Lifetime Achievement Awards from Pantheon of Leather (2014) and the NLA-I (2009) awards. She has judged numerous contests in the US and Canada including Mr/Ms Olympus and IML XXX and is especially honored to have selected to judge this contest as ABW celebrates its thirtieth year.
---


boy Chris Scherrer
Denver, Colorado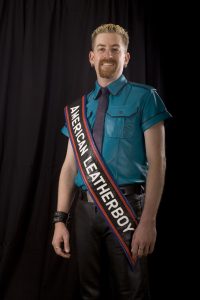 Photo by Mike Maez.boy chris started his leather life in 2004. Thunder in the Mountains was his first leather event. He won the Mr. Wrangler Leather title and competed at International Mr. Leather in Chicago of May 2005. After attending American Brotherhood Weekend in 2005, he decided it was time to have a boy's group in Denver, and he is a Founding Brother and former President of the Denver boys of Leather. In July 2008, Chris became American Leatherboy at American Brotherhood Weekend in New Orleans. Chris presented at the Ascension Fetish Ball events in Colorado Springs, the Exile Fetish Ball events in Denver, and the Atons Gopher Run XXI in Minneapolis. In past years, he served on the judging panels of Mr. Leather Colorado, Colorado Master/slave, American Brotherhood Weekend, Heart of America, Great Lakes Leather Alliance, and International Deaf Leather. Chris recently stepped down from Rocky Mountain Leather Alliance after serving many rolls for 13 years. He continues to encourage fun and camaraderie to the Denver leather community.
---


Israel Wright
Chicago, Illinois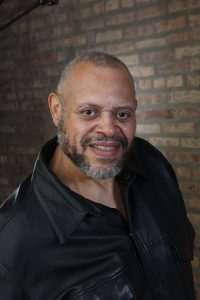 Israel is proud to be a part of this panel of judges. He takes very seriously the task to guide and mentor LGBT+ community members as they go out and fully present their authentic lives to America...and beyond.

Born in Coshocton, Ohio and moving to Chicago, IL in the seventies, he has had the opportunity to watch the kink world expand to what it is today - observing a life underground move to acceptance into aspects of mainstream sexual inclusion.

Wright has always been a part of the leather/kink scene, from childhood in the farmland of Ohio to the streets of Chicago when things started to explode. He began photographing the kink scene in the eighties and continues to do the same now. His photography is recognized around the world in various publications and exhibits. Much of his work centers on documenting the contributions and achievements of the LGBT community through photojournalism.

Wright has served on a number of Gay and Lesbian organizations both locally and internationally including on the Board of Directors for the Federation of Gay Games. He is currently the President of Mid-America Fists In Action (M.A.F.I.A.) a Chicago club for those interested in fisting.

He is honored to have a collection of leather/kink materials included in his personal archive, housed at the Leather Archives and Museum. His images are also found in a number of museums in the Chicago area.
---


Lady MJ
Chicago, Illinois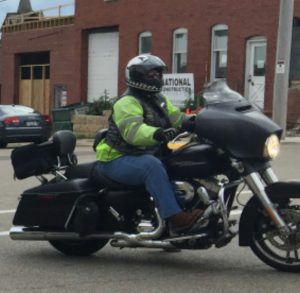 Lady MJ has been involved in the Chicago Leather BDSM community for 5 years - it's a matter of picking which 5 years. Founder of Chicago Women's BDSM Group CLAW in 1997, a patched member and current President of Trident International Windy City Leather/Levi Club. Lady MJ is a member of the LRA Dungeon and an associate member to many Mid-West Leather Clubs. She was recipient of the LRA's Hans Blanken Award for service to Chicago BDSM Community for her fundraising and local and national teaching activities. A co-hostess of Malicious Masquerade and Vicious Valentine which won a Pantheon Award along with Judging and volunteering for Ms World Leather.
---


Stitch
Austin, Texas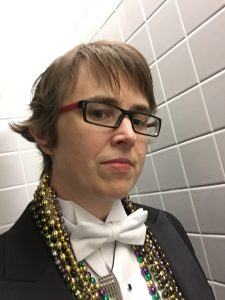 Stitch is a playfully perverse queer leather faery from Austin, Texas, who enjoys sharp things, blood, boots, laughter, and formal wear. They believe that play brings us closer to ourselves and others. By day they research and write about LGBTQ history and politics, by night they lurk in play spaces looking for people who share their love of mischief. They're proud to be a longtime member of Bound by Desire and Black Leather Wings along with presenting to national and local audiences about blood play, spirituality, and LGBTQ rights.
---


TALLY MASTER

Sarah Beth Landau
Chicago, Illinois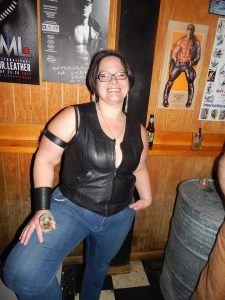 Sarah Beth Landau is a twenty-year veteran of the SM community, a Chicago local, and member of the Windy City Boys Troop. She has served on staff for CARAS (Community-Academic Consortium for Research on Alternative Sexualities), served on the board of NLA-Dallas as their representative to the National Coalition for Sexual Freedom, and volunteered at the Leather Archives and Museum. She has spoken extensively on service dynamics and the various submissive roles found in the Leather community, and has presented workshops on service, including education geared toward dominants who desire to receive service.

Sarah Beth identifies as a Leatherdyke, Leatherboy and a D/s Switch. She was socialized into the men's community in her hometown of Dallas, and eventually adopted into a tradition with Leather MC roots which celebrates authenticity and radical sexuality. Sarah Beth is honored to be a part of the Paw Clan, which is headed by Nancy Lee Weinberger of Chicago. Although a traditionalist who relishes hierarchy and protocols, she strives to embrace the nickname bestowed upon her by her elder Brothers: Cheeky.