HOTELS
THE 2021 HOTEL BLOCK IS OPEN!
Host Hotel
We are excited to announce that our hotel block is now open!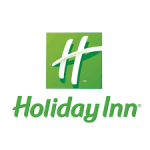 Holiday Inn Chicago North-Evanston
1501 Sherman Avenue
Evanston, Illinois 60201
3.3 miles from Touché

Rooms are $115 a night for single or double occupancy with breakfast for (2). An additional fee of $10 per day would only apply per person for triple and quadruple occupancy.
Contact the reservations desk by calling 1-847-491-6400 or 1-877-424-2449 (Outside IL) during business hours of 7:30am-5:30pm M-F and 9:00am-5:30pm Sat CST. Please ask for in-house reservations when calling. Please mention the group name "ABW" in order to receive this special rate. Your may also utilize this link to obtain the group discount.
OTHER HOTELS
The Heart O' Chicago Motel
Address: 5990 North Ridge Ave. Chicago, Illinois 60660
Phone: 773-271-9181
Website
0.7 miles from Touché

Hampton Inn Chicago North-Loyola Station
1209 West Albion Ave, Chicago, Illinois, 60626
Phone: 312-265-5800
Website
0.8 miles from Touché

Super 8 by Wyndham Chicago IL
7300 North Sheridan Road Chicago, Illinois 60626
Phone: 773-644-6769
Website
1.5 miles from Touché

BED AND BREAKFAST
House 5863
5863 N. Glenwood, Chicago, Illinois 60660
Phone: 773-682-5217
Website
0.9 miles from Touché

We have also known our attendees to check AirBnB in the area and have been most successful.